Finding the best Savings Accounts or CD rates offers to invest is the same as to supercharge your savings game. Imagine having your money work harder for you while you're busy living life. Well, you're in luck! This month's lineup of top savings account offers is like a treasure trove of opportunities to watch your savings grow. Whether you're planning to accumulate down payment for a house purchase or of a big purchase , these offers are tailor-made for you. So, let's roll up our sleeves and dive into the best savings account offers this month – your wallet will thank you!
Whether you're planning for short-term goals or long-term aspirations, finding the right savings account or certificate of deposit (CD) can make a significant difference in helping you achieve your financial objectives. In this article, we'll explore the current best offers for savings accounts and CDs in the USA, empowering you to make informed decisions and grow your wealth.
Savings Accounts: Your Foundation for Financial Success
Lets start with Savings Accounts! There have been lots of (Good ) changes in Saving accounts in past couple of years. The increase in interest rates is due to the Federal Reserve's efforts to combat inflation. As a result of the Fed's actions, banks are now paying more interest on savings accounts. However, the rates are still relatively low, and it is important to shop around to find the best deal.
High-Yield Online Savings Accounts:
Online banks often provide higher interest rates compared to traditional brick-and-mortar institutions. Look out for offerings from Ally Bank, Marcus by Goldman Sachs, and Discover Online Savings. These accounts boast competitive interest rates and minimal fees, making them ideal for growing your savings.
Factors to Consider When Choosing Savings Accounts
While interest rates are a crucial factor, there are other considerations to keep in mind when choosing the best savings account or CD for your needs:
APY (Annual Percentage Yield): This is the annualized interest rate you'll earn, including compound interest. Compare APYs to determine the most lucrative option.
Terms and Penalties: For CDs, consider the term length and penalties for early withdrawal. Balancing your need for liquidity with higher rates is essential.
Fees: Be aware of account maintenance fees, transaction fees, and other hidden charges that could erode your earnings.
Bank Reputation: Opt for reputable banks with FDIC insurance to ensure your deposits are protected up to the maximum limit.
Online and Mobile Banking: Convenient access to your account through online and mobile platforms can streamline your banking experience.
Community's Choice – Best Overall!
5.05% APY (Platinum Savings)
4.65% APY (Savings Connect)
Platinum Savings
Minimum opening deposit: $100
5.05% APY on balances $5,000 and more
0.25% APY on balances under $5,000
No account opening or maintenance fees.
Savings Connect
Minimum opening deposit: $100
No account opening or maintenance fees
4.50%* APY
Monthly fee $0
4.50% APY with Direct Deposits
Earn up to $250 Bonus with direct deposit for more than $5000
No ATM access
No branch access; online only
Combo account only; no stand-alone savings or checking
Est. 1 year gain $45 per $1000
4.30% APY
Monthly fee $0
Min. balance for APY $0
Earn $150 Bonus Deposit with at least $15,000
within 30 days of the account open date.
Earn $200 Bonus Deposit with at least $25,000 within 30 days of account open date
No ATM access
No branch access; online only.
Est. 1 year gain $44 per $1000
4.30% APY
Monthly fee $0
Min. balance for APY $0
Est. 1 year gain $44 per $1000)
4.25% APY
Monthly fee $0
Min. balance for APY $0
Est. 1 year gain $43 per $1000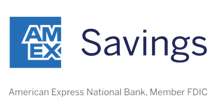 4.25% APY
Monthly fee $0
Min. balance for APY $0
Unlimited transfers and withdrawals
No ATM access
No branch access; online only
Maximum Savings APY requires direct deposit.
Est. 1 year gain $43 per $1000
The Federal Reserve raised rates to the highest levels in more than two decades, which is good news for your bank accounts. Take advantage of today's high rates by opening a federally insured certificate of deposit.
Certificates of Deposit (CDs): Lock in Your Earnings
Certificates of Deposit (CDs) are time-bound savings tools that often offer higher interest rates than regular savings accounts. They require you to lock in your funds for a specific period, which can range from a few months to several years.
How to Choose Best CD Rates for Parking Your Money?
Choosing a Certificate of Deposit (CD) involves several considerations to make an informed decision. Here's a breakdown of key factors to help you choose the right CD:
1. CD Term:
CD terms typically range from three months to five years. The choice of term depends on your financial goals and how soon you'll need access to your funds. Shorter terms offer more liquidity, while longer terms often yield higher interest rates.
2. CD Type:
Explore various CD types, each with unique features:

No-penalty CD: Allows early withdrawals without incurring penalties.
Bump-up CD: Permits a rate increase during the CD's term.
High-yield CD: Offers competitive rates, often available through online banks.
3. Best CD Rates:
After determining the term and type of CD, compare rates from different banks and credit unions. Look for the highest rate possible, as this will maximize your earnings. Consider both your current bank and new institutions.
4. CD Deposit:
The amount you deposit into a CD should align with your savings objectives. Ensure you exceed the CD's minimum requirement. If you have concerns about bank stability, keep your deposits below the FDIC insurance limit of $250,000 to safeguard your funds.
5. Early Withdrawal Fees:
Many CDs come with early withdrawal penalties. These fees can significantly impact your earnings if you need to access your money before the CD matures. It's crucial to understand the penalty structure of the CD you're considering. Some CDs have fixed penalties (e.g., a percentage of interest earned), while others may forfeit a set number of months' interest. Evaluate whether the CD's terms and potential penalties align with your financial situation and potential liquidity needs.
Making an informed decision about your CD involves careful consideration of these factors. Tailor your choice to match your financial needs and risk tolerance.
Here are some top CD offers to consider:
Community's Choice – Best Overall!
5.0% APY (6 months CD)
4.90% APY (11 months, No Penalty)
4.65% APY (13 months CD)
4.60% APY (18 months CD)
6-month CD, guaranteed 5.00% APY.
$1,000 minimum opening deposit.
No account opening or maintenance fees
Daily compounding interest to maximize your earning potential
Penalty Applies on some of the CDs
only No Penalty CD on this list
4.85% APY (12 months CD)
5.0% APY (18 months CD)
Earn a 5.00% APY with a 18-month CD from Discover
Enjoy $0 monthly fees and get started with as little as $2,500
See how your earnings grow depending on how long you commit to a high-yield CD
5.15% APY (18 months CD)
4.85% APY (12 months CD)
No minimum balance
No market risk
FDIC insured
Guaranteed returns
Interest payments
low early withdrawal penalties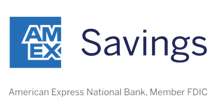 4.75% APY (12 months CD)
No minimum balance
No Fees/Minimum Balance
24/7 customer service
Terms Apply
5.50 % APY (12 months CD)
5.00 % APY (24 months CD)
$1,500 minimum opening deposit
No hidden fees so you save more
Free monthly maintenance
Free online statements
Choice of five different CD options
5.0 % APY (9 months CD)
4.85 % APY (12 months CD)
No minimum deposit
No monthly maintenance fees.
60 Days of interest as penalty
Today's CD rates are higher than we've seen in 16 years, pushed up by the Federal Reserve's rate-hike campaign that began in March 2022 to tame inflation. With another increase announced July 26, the Fed has hiked the federal funds rate a cumulative 5.25%.1 CD rates closely follow the fed funds rate, so rates may continue to trend slightly higher. It's currently unknown if the Fed will implement any further increases this year, but if it does, that could nudge CD rates higher still.

Investopedia
Summary
The current landscape of savings accounts and CDs in the USA offers a plethora of opportunities for growing your wealth. High-yield online savings accounts from Cit Bank Ally Bank and Discover, as well as competitive CD offerings from Ally Bank, Capital One 360, and Discover Bank, are just a few examples of the options available to you. When making your decision, consider factors beyond interest rates, such as terms, fees, and overall convenience. With the right approach, you can maximize your savings and set yourself on the path to financial success. Start exploring these options today and take control of your financial future.